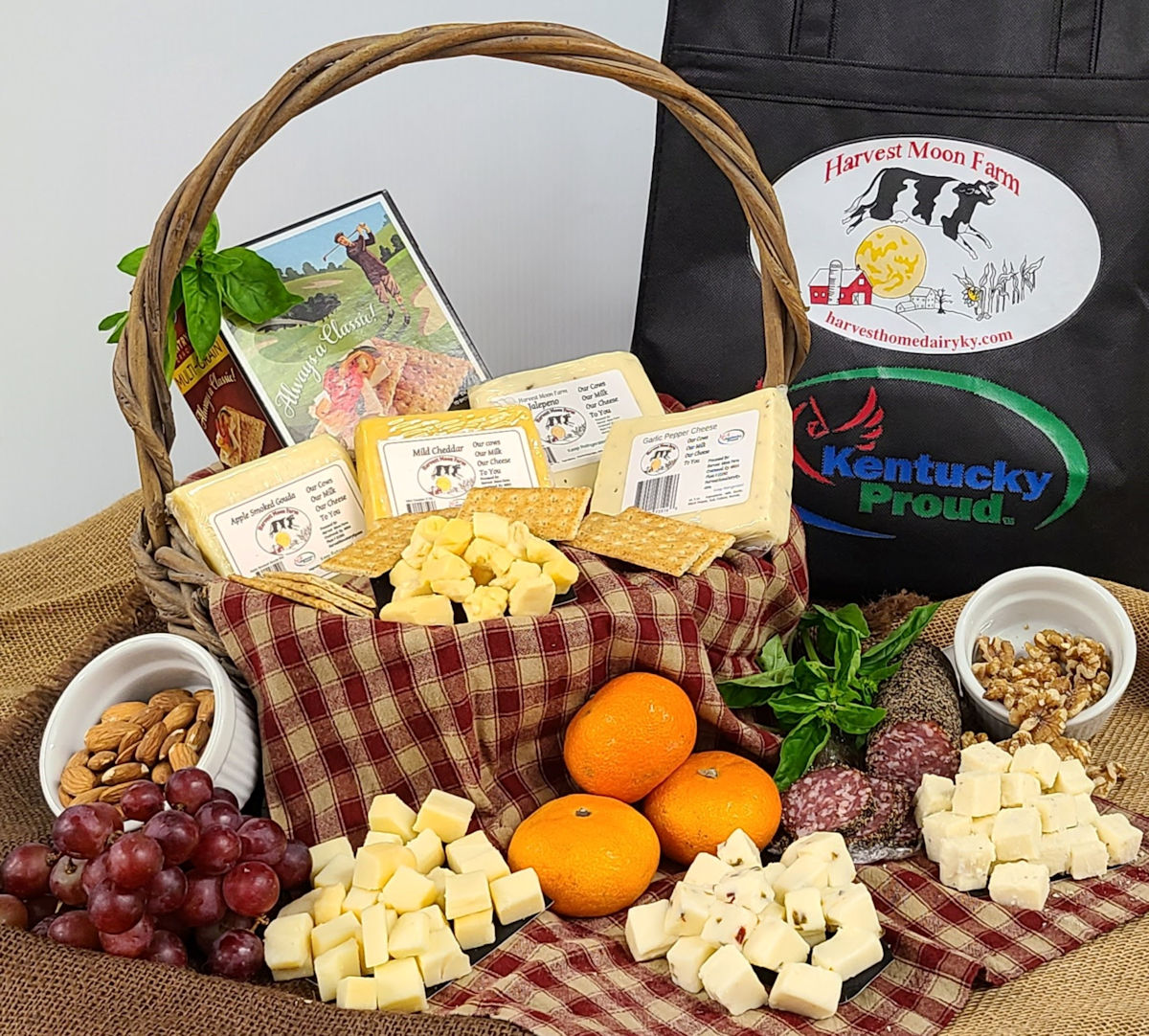 Handcrafted Artisan Cheese
Since 1972, Harvest Home Dairy has produced the highest quality all-natural artisan cheese on our 300 acre farm in in Oldham County, Kentucky.
Click here to view our selection of gift baskets & holiday baskets.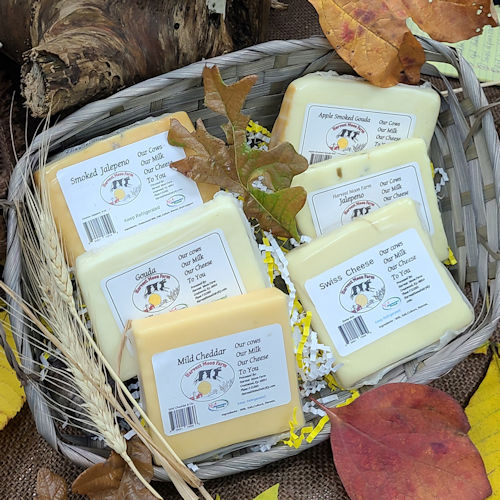 I was able to buy some cheeses from Harvest Moon at a farmers market. They are delicious!
Shop Our Delicious Cheeses!
Shop our delicious selection of artisan cheeses and gift baskets!
What an awesome place! Great quality items and happy cows! Five stars!